The Royal Villas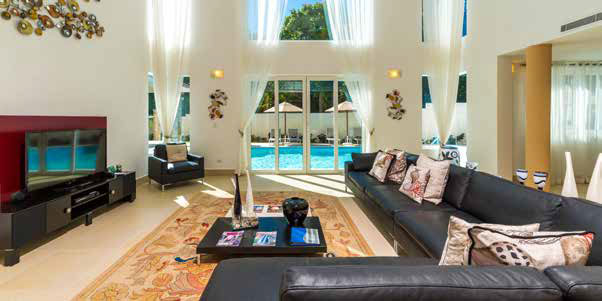 The Royal Villas are the extreme showcase of lavishness and exclusive villa-living. Each villa is a private estate, a home-away-from-home, with luxurious, three-to-six bedrooms, offering guests a rich vacation experience.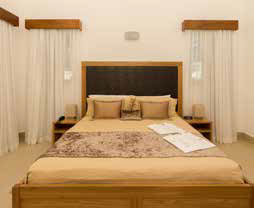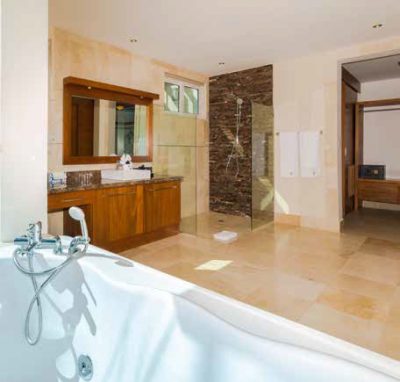 These villas are a blend of the best of both worlds: classical Spanish Mediterranean style with a modern flair. The elegant exteriors combine archways, brick and stucco, as well as distinctive stone, and generous tropical gardens where hibiscus, bougainvillea, and other magnificent tropical plants abound.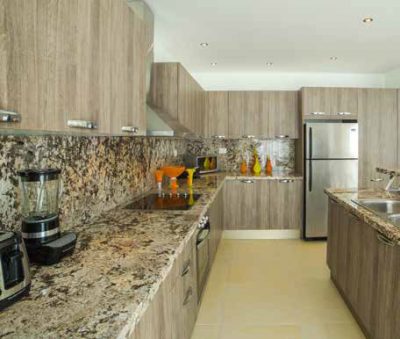 All villas have a private swimming pool (some with additional water features), shaded terrace, veranda, kitchen, and a full private bath leading directly off each bedroom.
Accommodations
The villas are decorated with high-end designer furnishings, each with its own elegant personality that blends modern lines with chrome and natural cherry wood. Each villa is equipped with air conditioning, overhead fans, and cable televisions, and some come with elevators.
The Royal Villas are part of the all-inclusive Lifestyle Holidays Vacation Resort, and guests of these villas have access to all the facilities of the resort (excluding the V.I.P. areas). A personal maid and in-house chef service complete these perfect accommodations.
3-Bedroom Villa - 6 people | 4-Bedroom Villa - 8 people | 5-Bedroom Villa - 10 people
6-Bedroom Villa - 12 people
Luxury All-In Is Our Special, All-Inclusive Concept, Which Includes:
Privileged use of all restaurants, bars, and facilities (V.I.P. areas and services are reserved for members)
24-hour food and beverages available in select locations
All meals--access to breakfast, lunch, and dinner in any of our 11 restaurants (some restaurants require advance reservations)
9 all-guest restaurants for a la carte dining (reservations may be required)
2 international buffet restaurants (no reservations required)
Daytime and late snacks located throughout the property
House wine with meals, plus beer, spirits, cocktails, juices, and soft drinks available at guest bars throughout the property
Lifestyle Cofresí V.I.P. Welcome Party
This event is a must; it will exceed your expectations in every way! Every week the resort throws the biggest and best party on the island to welcome our V.I.P guests with a vacation kickoff sure to astonish and delight you.
This party under the stars on the shores of the Atlantic Ocean is filled with a night of the spectacular--food, drinks, live entertainment, and dancing. The evening culminates with an amazing fireworks extravaganza. This truly is an unforgettable experience, and it's just the beginning of your vacation stay with Lifestyle. Welcome home!
Accommodations
Daily Price
Weekly Price
All Inclusive Daily Rate Per Day Per Person
Jan/Feb/Mar/Apr/July/Aug/Nov/Dec
All Inclusive Daily Rate Per Person Per Day
May/Jun/Sept/Oct
Royal Villas 3 Bedroom
$389.70
$2706.25
$120.00
$105.00
Royal Villas 4 Bedroom
$487.13
$3247.50
$120.00
$105.00
Royal Villas 5 Bedroom
$584.55
$4059.39
$120.00
$105.00
Royal Villas 6 Bedroom
$703.63
$4871.25
$120.00
$105.00
Contact us today to book your stay at The Royal Villas. We offer deluxe accommodations in scenic, historic Puerto Plata, Dominican Republic.